Professional HDTV Fishbone Outdoor Antenna(mounting pole not included)
Designed for Receive Free Local HDTV, VHF and UHF Signals
PRODUCT HIGHLIGHTS
VHF and UHF Signals
Reception distance up to 60miles
Professional fishbone structural antenna
mounting pole not included
Designed for Receive Free Local HDTV, VHF and UHF Signals
Free for Life
Never pay your cable or satellite fee for television again! You can get all local channels crystal clear and free! The PrimeCables® antenna can pull in all of your local news, sitcoms, kids and sports programs. Just connect the antenna to your TV using a coaxial cable, perform a channel scan, and in minutes you'll be enjoying your free local programs.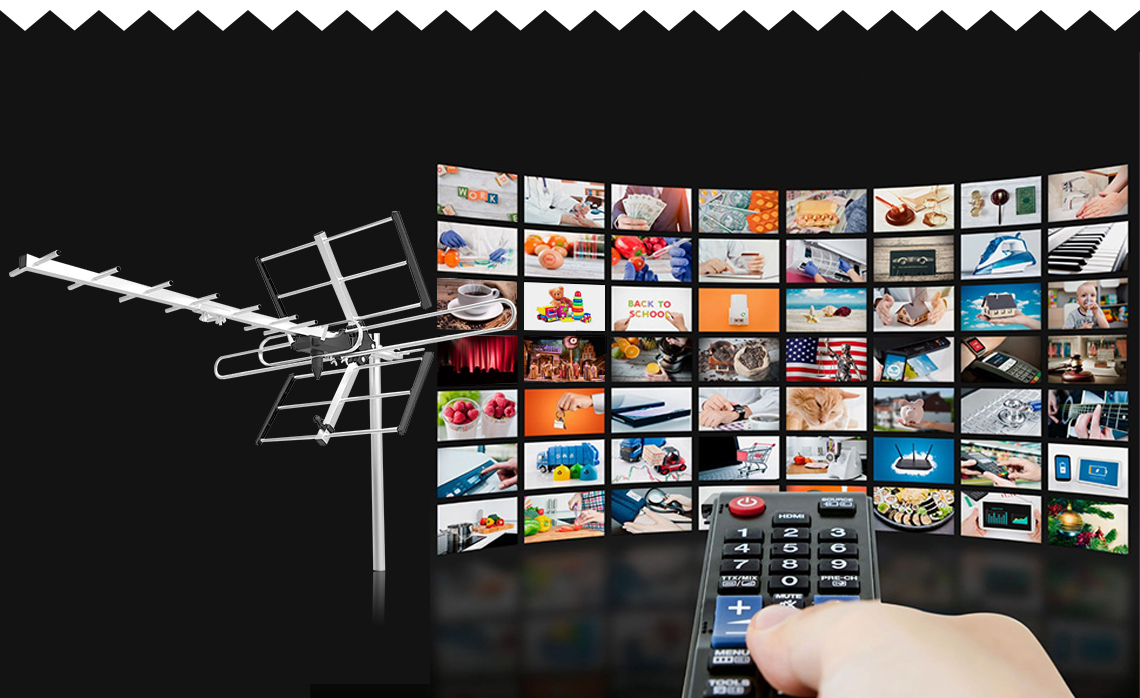 The Best Picture and Sound Quality
You can now experience HDTV in the highest quality picture and sound available. Over-the-air broadcasts are transmitted in uncompressed full HD (1080P), Ultra HD (4K) and 3D channels; far surpassing what cable and satellite can offer. Many local broadcasts are digitally aired in Dolby 5.1 Surround Sound giving you the ultimate sound stage for watching live television.

Receive Free Local HDTV, VHF, and UHF Signals
Optimized for a 1080P digital reception; the antenna allows you to pick up free local VHF and UHF high-definition and standard definition signals. The cross-phase and the multi-element design is built with superior construction to withstand tough outdoor weather conditions. Maximal Range: 65 Miles.

Scanning for TV Channels
Press "Menu" on the TV screen. Multiple tabs should appear.
Go to "Setup" or "Settings".
There should be an option called "Channels" (Other TV sets might say "System")
Go to "Scan Channels". (Other TV sets might say "Program Channels", "Autoscan", "Auto program", or "Autotuning".)
Press either "Select", "Enter" or "OK" to start the scan.
Product features:
VHF and UHF Signals
Reception distance up to 60miles
Professional fishbone structural antenna
Demo Video
Specifications
| | |
| --- | --- |
| Mount Type | Outdoor-Roof, Attic |
| Receiving range | VHF, UHF |
| Frequency | VHF 174-230MHz/UHF 470-790MHz |