Joseph Joseph Tranchoirs Pop™ 3-piece Cutting Mat Set
PRODUCT HIGHLIGHTS
Chopping Mats, set of 3, red, blue and green, polypropylene
Dimensions: H24 x W34 x D0.6cm (H9½ x W13½ x D¼ inches)
Boards snap together for compact storage
Double sided for added cutting surfaces
Colour-coded for different food types
Dishwasher safe
BPA free
Protects work surfaces when preparing food
Double-Sided Knife Friendly Cutting Surface
These cutting mats are ideal for a variety of food preparation tasks. Each mat has a double-sided, knife friendly cutting surface and is clearly colour coded.
Boards Snap Together for Compact Storage
The hole detail is designed to allow the boards to be joined by simply pushing together and provides an ideal hanging point.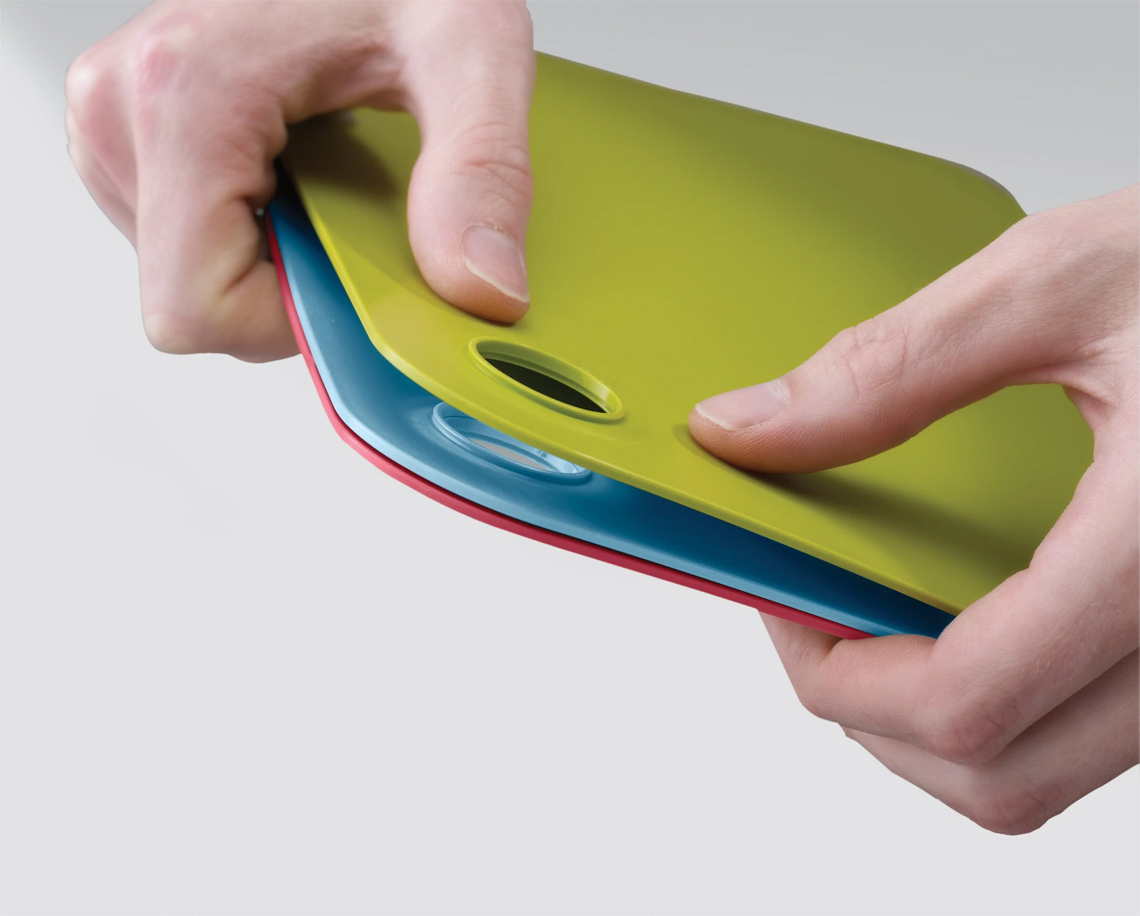 Flexible Material
Flexibility means the mats can be easily bent or folded to direct chopped food into a pan or food waste into a trash can.
Dimensions