Foldable Lightweight Wheelchair with Swing Away Footrests, 12" Rear Wheel
Padded Arms For Comfort, Weight Capacity: 220lb (100kg), Foldable Back
PRODUCT HIGHLIGHTS
The transport wheelchair has large 12-inch rear wheels and a large 8-inch front wheels (LB-BME-4615) for better performance on uneven outdoor surfaces. (LB-BME-WH932 : 23 5/8" rear wheels, 8-inch front wheel)
Travel light and make outings easier with our 220 lb weight capacity ultralight transport chair
This chair comes equipped with loop-lock handbrakes and anti-tip wheels for safety.
Powder coated iron ultralight frame is durable.
The portable back is collapsible (folds down) for easy storage, transport.
The seat is made from a durable and lightweight nylon upholstery.
Padded Arms For Comfort, Weight Capacity: 220lb, Foldable Back
This Lightweight Wheelchair With Swing Away Footrests is more comfortable for your loved ones and caregivers to help you get around in comfort and ease. Compared to standard wheelchairs, a transport chair requires a caregiver to push the chair. This transport chair is much lighter than a wheelchair, besides it is easy to store away.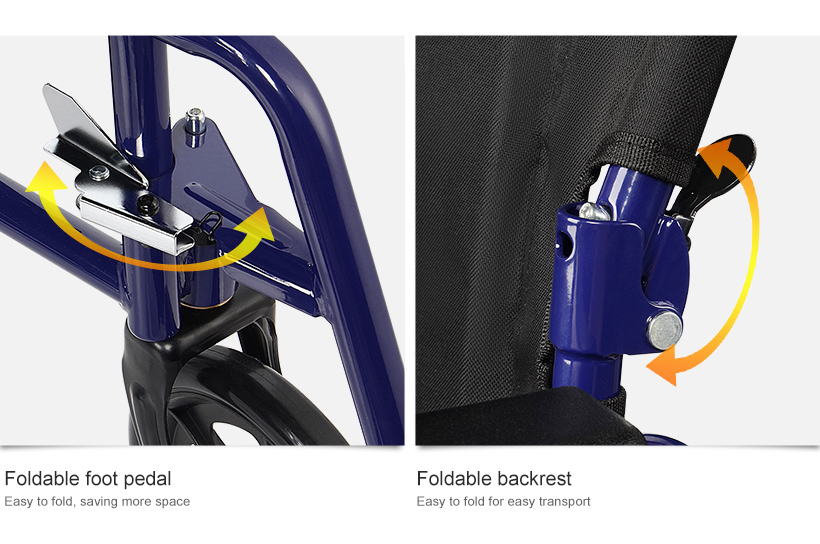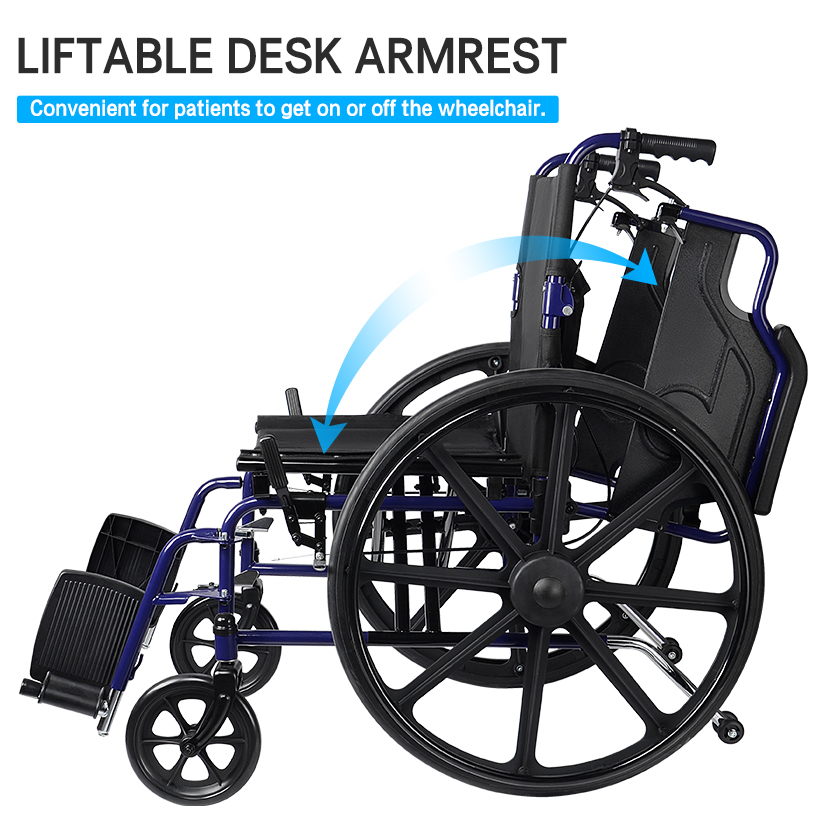 This chair comes equipped with loop-lock handbrakes that are easy to operate and ideal for locking the rear wheels during transfers. It is compact when folded, making it easy to lift into a car or carry up the stairs. Weighs just 37 pounds (LB-BME-WH932: 42lbs ) and is equipped with a comfortable nylon upholstery, full-length permanent armrest, and detachable footrests.
The bottom double rod X bracket provides better stability and robustness. Loads up to 220lbs.
Double security - This wheelchair is equipped with 2 loop-lock brakes for braking and safety. It is also equipped with two small wheels to improve the stability of the wheelchair and prevent the wheelchair from falling backwards.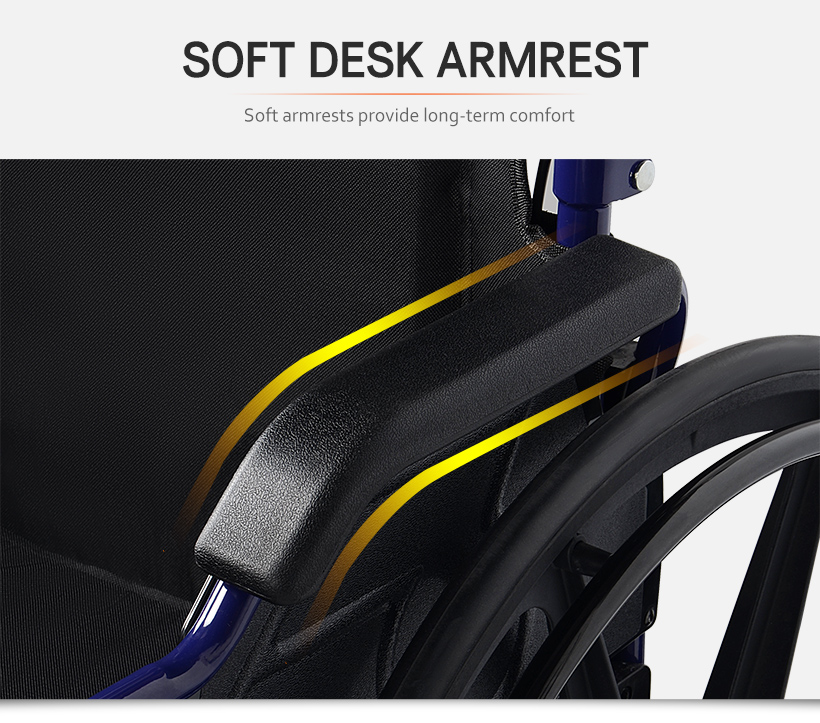 The transport wheelchair has large 12" rear wheels and a large 8" front wheels (LB-BME-4615 ) for better performance on uneven outdoor surfaces. (LB-BME-WH932 : 24 3/8" rear wheels, 8" front wheel )
size
Pls download the user manual if you need:
Specifications
Material:

High-strength iron frame
Dimensions:


LB-BME-4615: 39 3/8" x 24 7/16" x 36 1/4" (100 x 62 x 92)
LB-BME-WH932: 41 3/4" x 23 5/8" x 36 5/8" (106 x 30 x 93cm)

Seat dimension:


LB-BME-4615: 17 3/4" x 15 3/4" x17 5/16" (45 x 40 x 44cm)
LB-BME-WH932: 17 3/4" x 15 3/4" x 16 1/8" (45 x 40 x 41cm)

Weight:


LB-BME-4615: 32.6lbs / 14.8kgs 
LB-BME-WH932: 41.4lbs /18.8kgs

Weight Capacity:

220lbs / 100kgs

Wheel Diameter:


LB-BME-4615 Front wheel: 8" / 20cm
LB-BME-4615 Rear wheel: 12" / 30cm
LB-BME-WH932 Front wheel: 8" / 20cm
LB-BME-WH932 Rear wheel: 23 5/8" / 60cm