Easy One Touch 4 Air Vent Mount Car Mount Phone Holder - iOttie
Samsung, Moto, Huawei, Nokia, LG, Smartphones
PRODUCT HIGHLIGHTS
Universally holds all phone and case combinations from 2.3" - 3.5"
U.S. Patented Easy One Touch Mounting System
Easily secure mount to your vent with spring loaded vent clamp
Mount rotates 360° for optimal viewing angles
Samsung, Moto, Huawei, Nokia, LG, Smartphones




Mounting Made Easy


The air vent mount's built-in Easy One Touch lock and release feature allows you
 to mount and remove any smartphone in seconds. 
Simply press the locking side arms and place the smartphone against the trigger button. 
The locking Arms will automatically close to hold your smartphone safely 
on your air vent while you drive.
Easy Installation
Install the air vent phone holder by loosening the Twist Lock, 
and positioning it onto the air vent blade to tighten securely.
Universal Compatibility
The Easy One Touch 4 air vent mount holds all smartphones and cases between 2.3." - 3.5".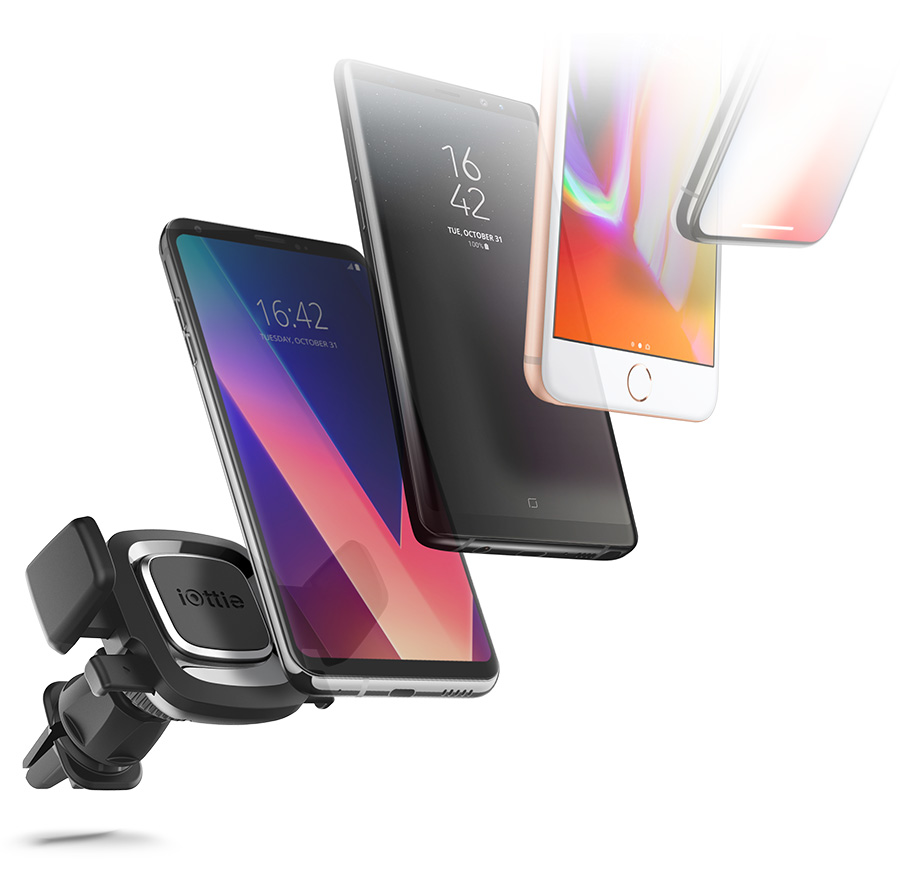 Demo Video