Automatic Touchless Microvave Sensor Toilet Flusher
A more sanitary way to flush than using the handle
PRODUCT HIGHLIGHTS
Microwave sensing
Touchless activation flush
Manual and sensor dual operation
Compatible with flapper and canister type
Up to 20cm sensor range
Easy installation and user-friendly
4 x AA batteries lasts 3000 cycles (not included)
FCC、ROHS、CCC and ISO9001 certified
A more sanitary way to flush than using the handle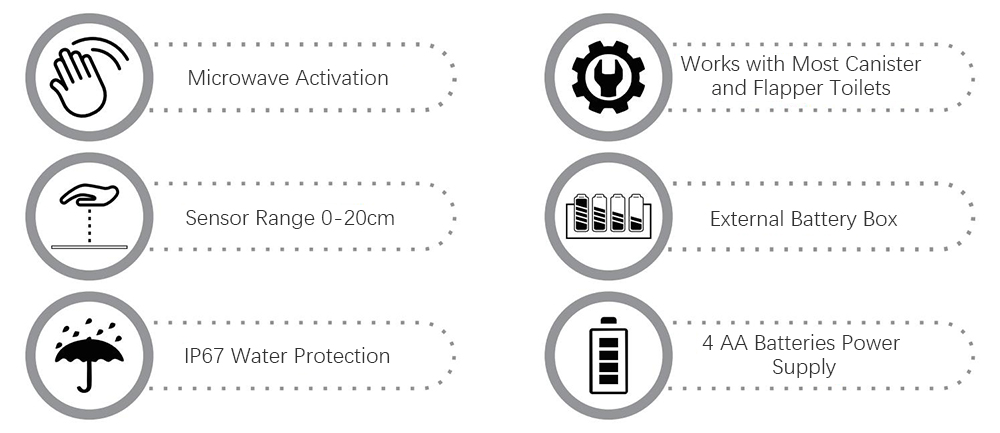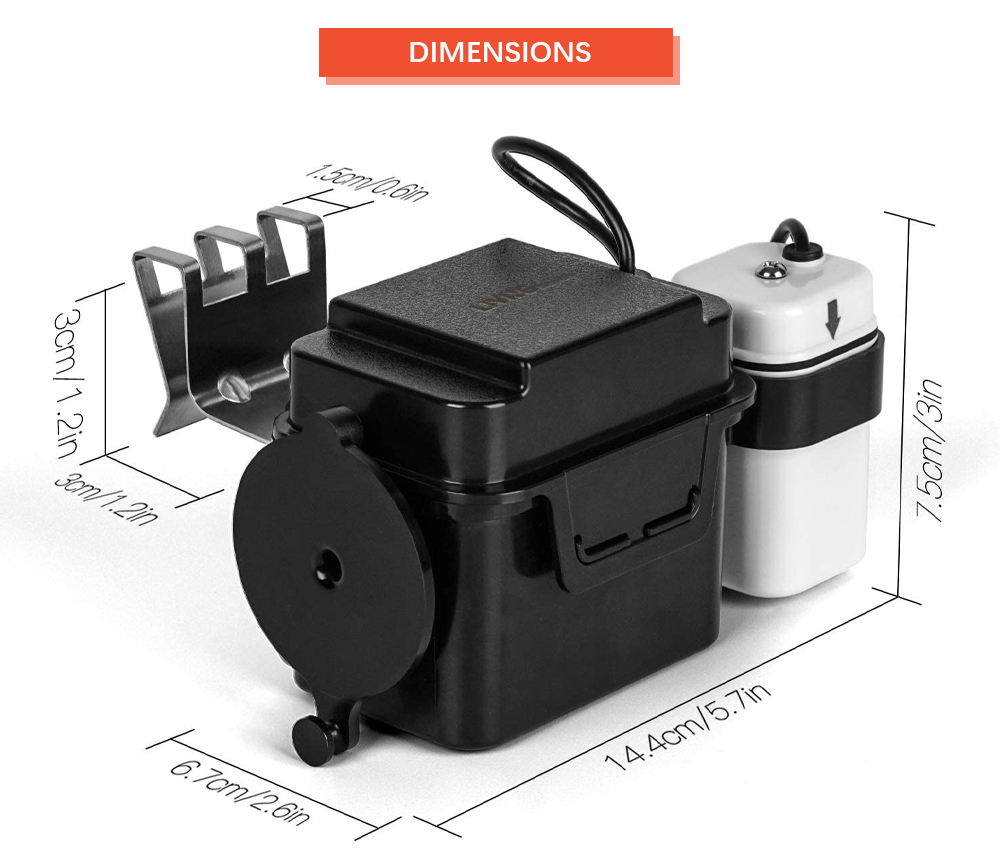 Demo Video
Touchless, More Sanitary - Upgrading into automatic toliet without replacing the current toilet or toilet seat, AND the manual handle will be still working as a backup. Automatically flush when hands waving over the detection range. A more sanitary way to flush than using the handle.
Adjustable Sensing Range & Flush Time - Minimizing possibilty of phantom flash, only be activated when sensing motions within the detection range. Unaffected by the external environment. Easily adjust the sensor range and flush time with a screwdriver (included). Sensor range adjustment range: (0-8"). Flush time adjustment range: (1-6s).
Long Lifespan - The controller last for over 200,000 flushes in normal use and 4 AA batteries (included) last 30,000 flushes.
Compatibility - The kit DOESN'T FIT ALL TOILET TYPES! Only fits with most flapper and canister toilets, not for dual-flush/ ballcock valve/ top-mount flush and pressure-assist toilets!
Easy to Install & Replace Batteries - Simple installation taking most people less than 20 minutes. External battery design makes it easier to replace batteries.
Specifications
| | |
| --- | --- |
| Product | Wave sensor toilet flush kit |
| Power Supply | DC:6V(4 x AA batteries) (not included) |
| Standby Power Consumption | ≤0.7mW |
| Active Power Consumption | ≤1.8W |
| AmbientTemperature | 1-55℃ |
| Flush Volume | 6-9L/cycle |
| FlushTime | 1-6 seconds/cycle(adjustable) |
| Sensor Range | 0-20cm |
| IP Code | IP67 |
| Lift | 2Kg |
| Certifications | FCC、ROHS、CCC and ISO9001 certified |