Joseph Joseph CupboardStore™ Compact Tiered Organizer
Improves organization, visibility, and access
PRODUCT HIGHLIGHTS
Tiered design improves organisation, visibility and access in cupboards
Compact size means the unit can be used in even the smallest of cupboards
Drawer is perfect for storing small items such as stock cubes, packets or bags
Suitable for kitchen units with a minimum depth of 26cm (10¼ inches)
Dimensions with drawer closed: H11 x W17 x D26cm
Wipe clean with a damp cloth
Joseph Joseph CupboardStore™ Organisateur compact à plusieurs niveaux
An Ingeniously Simple Solution
Organise the chaos and make more of the space in your kitchen cupboards with this compact tiered storage solution.
Tiered Organizer
This compact unit features a tiered design that improves visibility and access to jars and tins at the back of the cabinet.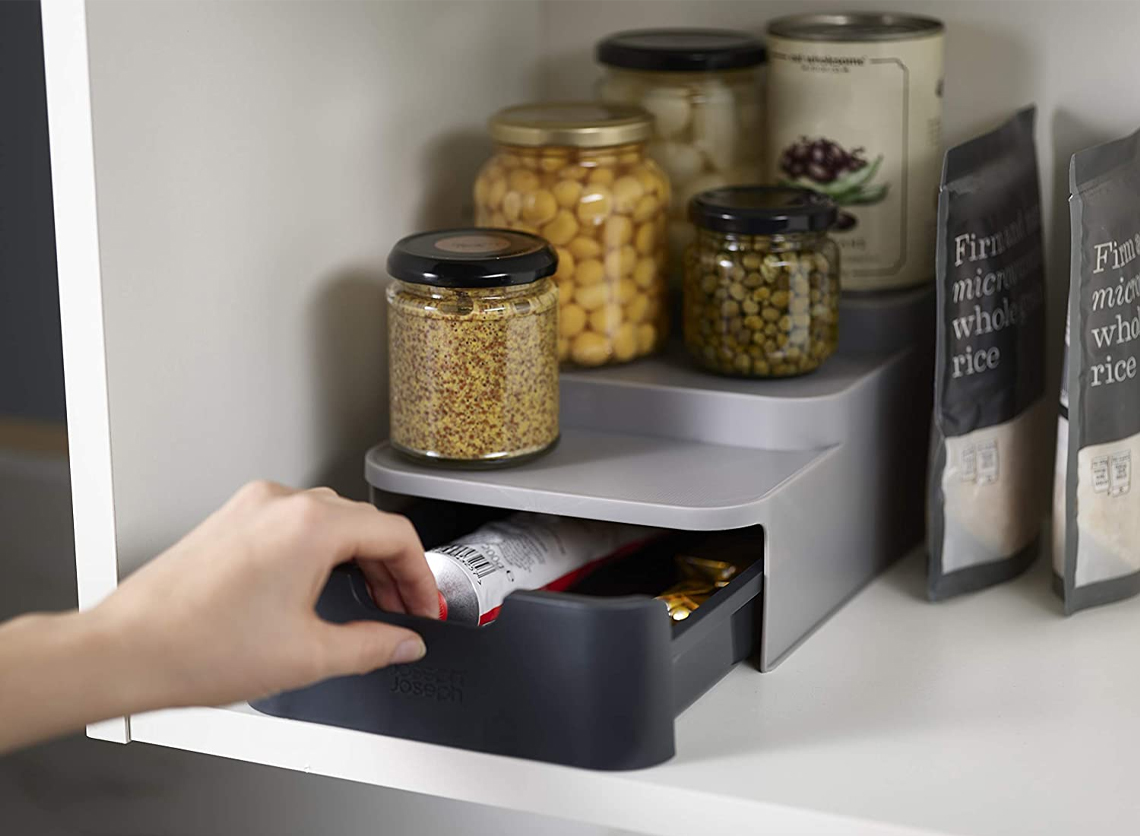 Handy Drawer
A handy drawer for hard-to-store items such as loose stock cubes, small packets and food paste tubes.
Compact Design
Its compact size also makes it perfect for smaller cabinets. Suitable for kitchen shelves with a minimum depth of 10. 25 inches. Dimensions with drawer closed: H11 x W17 x D26cm (H4½ x W6 x D10¼ inches).